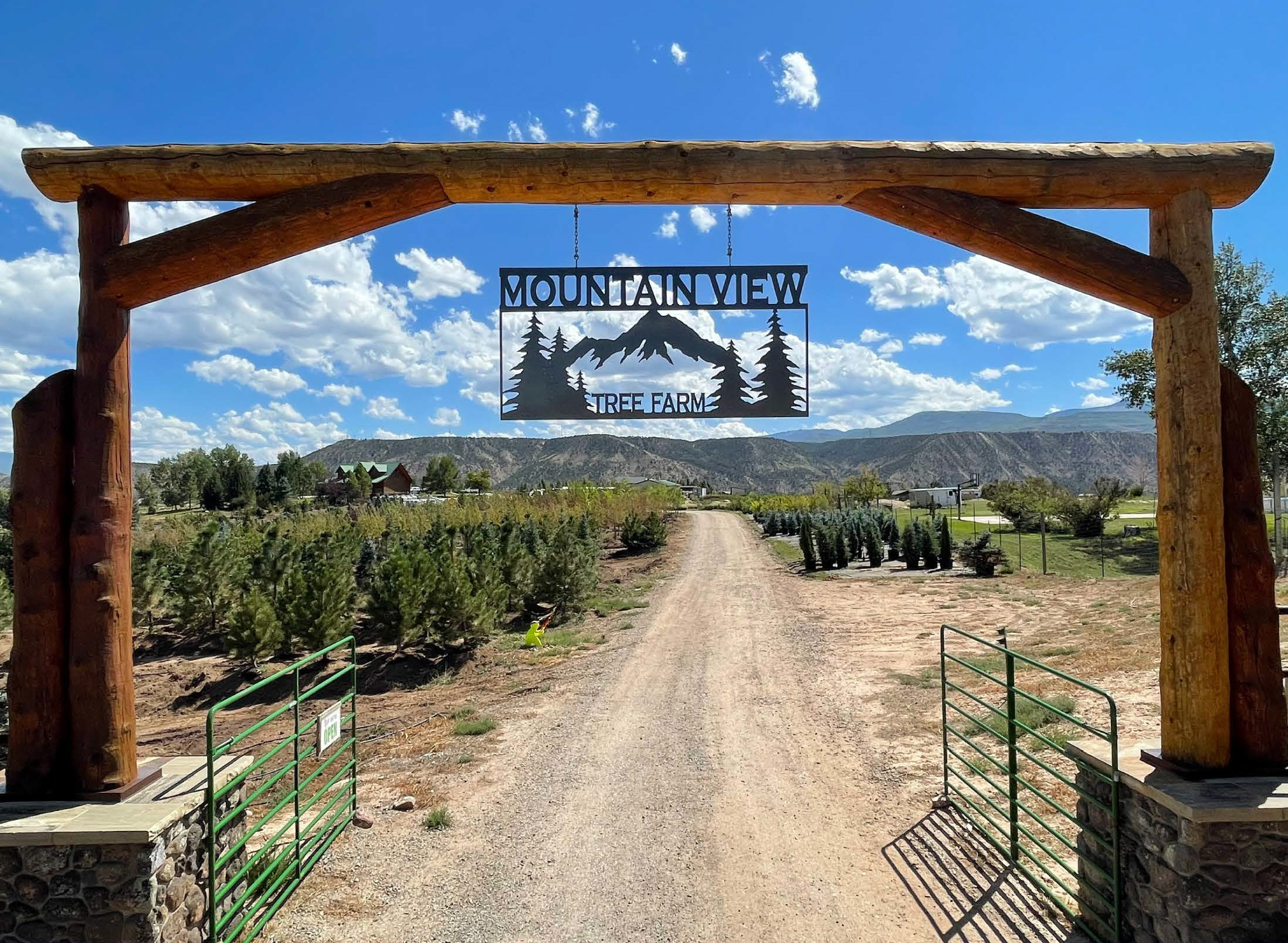 Mountain View Tree Farm and Nursery has been providing quality trees, shrubs, and plants to western Colorado for more than fifteen years.  We stock a great selection of deciduous trees, fruit trees, B&B shrubs, evergreens, junipers, container shrubs, grasses perennials, hard goods and landscaping materials.
Our customers shop our tree farm from all over the Rocky Mountain region, but we primarily serve the state of Colorado.
"Transforming your yard into a beautiful outdoor oasis has never been easier with the help of Mountain View Tree Farm and Nursery."
Steve and Tammy are the best, and Chris and the rest of the staff are equally as amazing. I own a landscape business in Glenwood and I wouldn't think of buying our plants and trees anywhere else. The story about how this nursery got started is quite entertaining, and we are all blessed that it has grown to what it is today.
Great selection and staff. And, after a mix up, they ended up going the extra mile to make it right.
Love this place customer service is awesome! Didn't know what kind of tree we wanted just knew what we wanted the tree to do for us. They took the time showed us and explained our options. Thank you
Our Services
Our People
– Friendly and Knowledgable Staff
– Great Customer Service
– Exceptional Product Quality
– Huge Selection
– New Shipments Arrive Weekly
– Delivery Available
– Great Prices
Our Promise
Our Promise
Mountain View Tree Farm prides itself in high quality products, great customer service and a huge selection of trees, shrubs, grasses and hard goods. We promise to go the extra mile to help you make your yard your own private oasis.